The AGTA GemeShare Online Trading Platform
To register for AGTA GemeShare please Click Here
To Enter AGTA GemeShare as visitor please Click Here
AGTA, the Authority in Color, together with Gemewizard, the world leader in advanced digital color technologies, have launched the AGTA GemeShare , an Internet based platform for the trading of colored gemstones and fancy colored diamonds that benefits the AGTA members and promotes purchasing/trading of gems. Only AGTA members can post their gemstones on the system
AGTA GemeShare comprises of two unique technologies: automatic digital color analysis and a digital color search engine. Combined together they result in an advanced online meeting place for buyers and sellers of gems. For the first time, a merchant is able to search the Internet for a particular gem according to its precise color.
AGTA 'Code of Ethics' guaranteed all along the market chain, from dealer to retailer to buyer. Gem color commitment (fewer returns, fewer return swaps).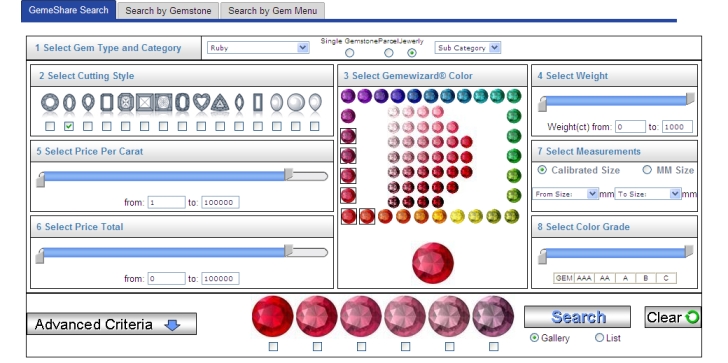 AGTA GemeShare matching supply and demand on a global scale.
AGTA GemeShare provides a trading platform for dealer to dealer trading (enabling the dealer member to quickly locate gemstones to satisfy demands from outside the community).

Retailers are able to search all AGTA Supplier members' inventories. Retailers must first become AGTA members in order to post their own inventory of gemstones (through one of the supplier members or directly on the site) and to link the search engine on their own website.
AGTA GemeShare is built in such a way that preserves the buyers' and sellers' positions in the market chain (manufacturers, dealers, wholesalers and retailers) as well as their related prices. AGTA GemeShare also preserves the brand assets of its users, by setting up sellers' and buyers' virtual offices and stores with their brands.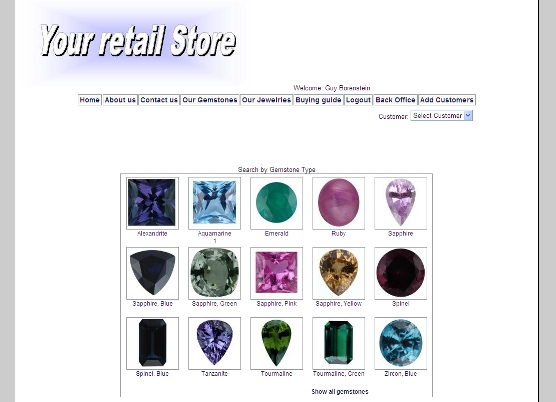 Closed communities can be deployed for trade members who wish to trade only among themselves.
AGTA and Gemewizard invites you, to join the AGTA GemeShare trading platform, improve your sales and have a smooth ride into the future of gem marketing and trading.
The AGTA GemeShare is free of all trading fees until February 28th, 2011.
To register for AGTA Gemeshare please Click Here
To Enter AGTA GemeShare as visitor please Click Here